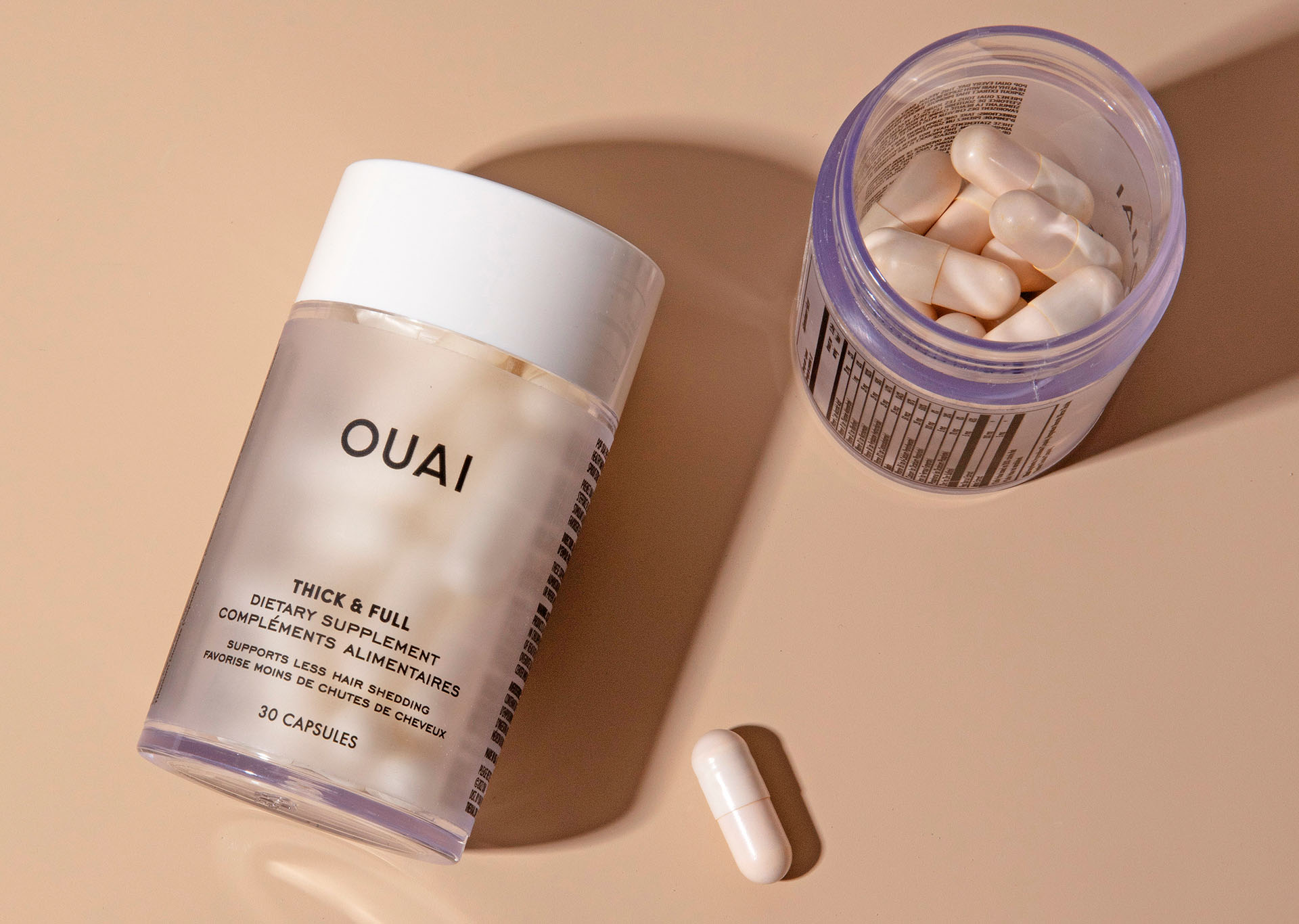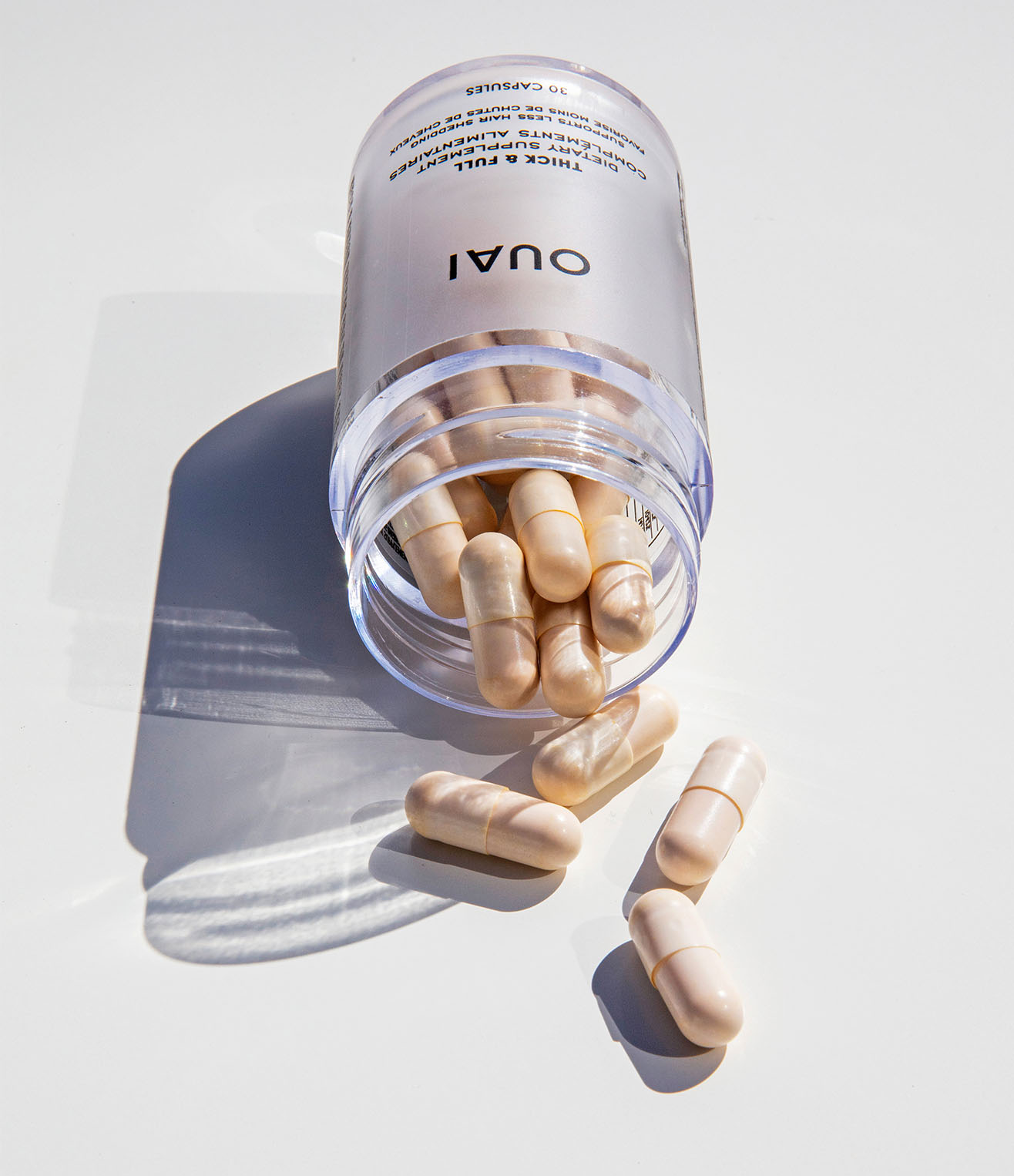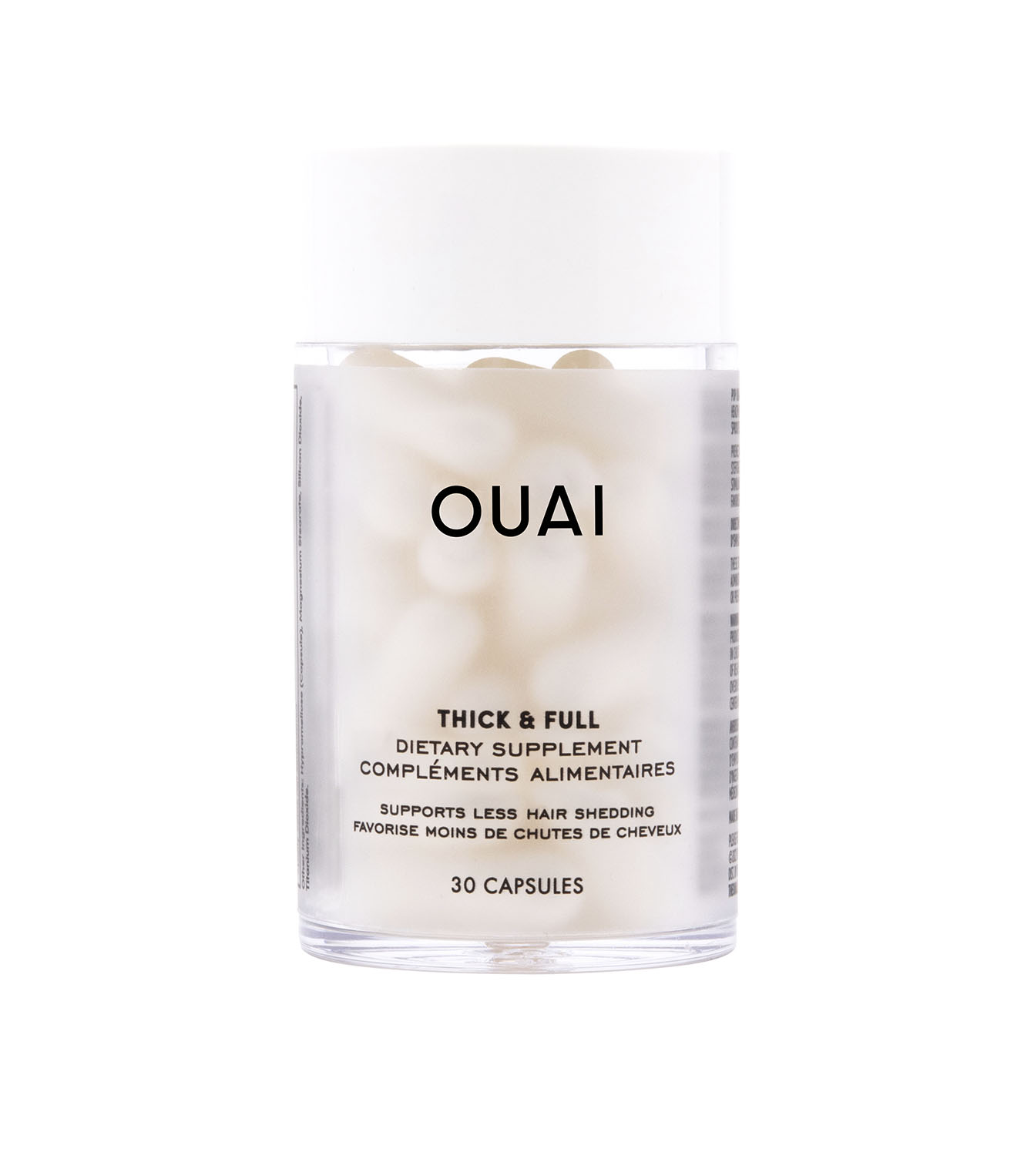 Thick & Full Supplements
$42.00
All Gone
This vegan, daily supplement for thinning hair works to support healthy hair with beauty-boosting ingredients like biotin that promote thicker, fuller "looking" strands.
The Results
Before & After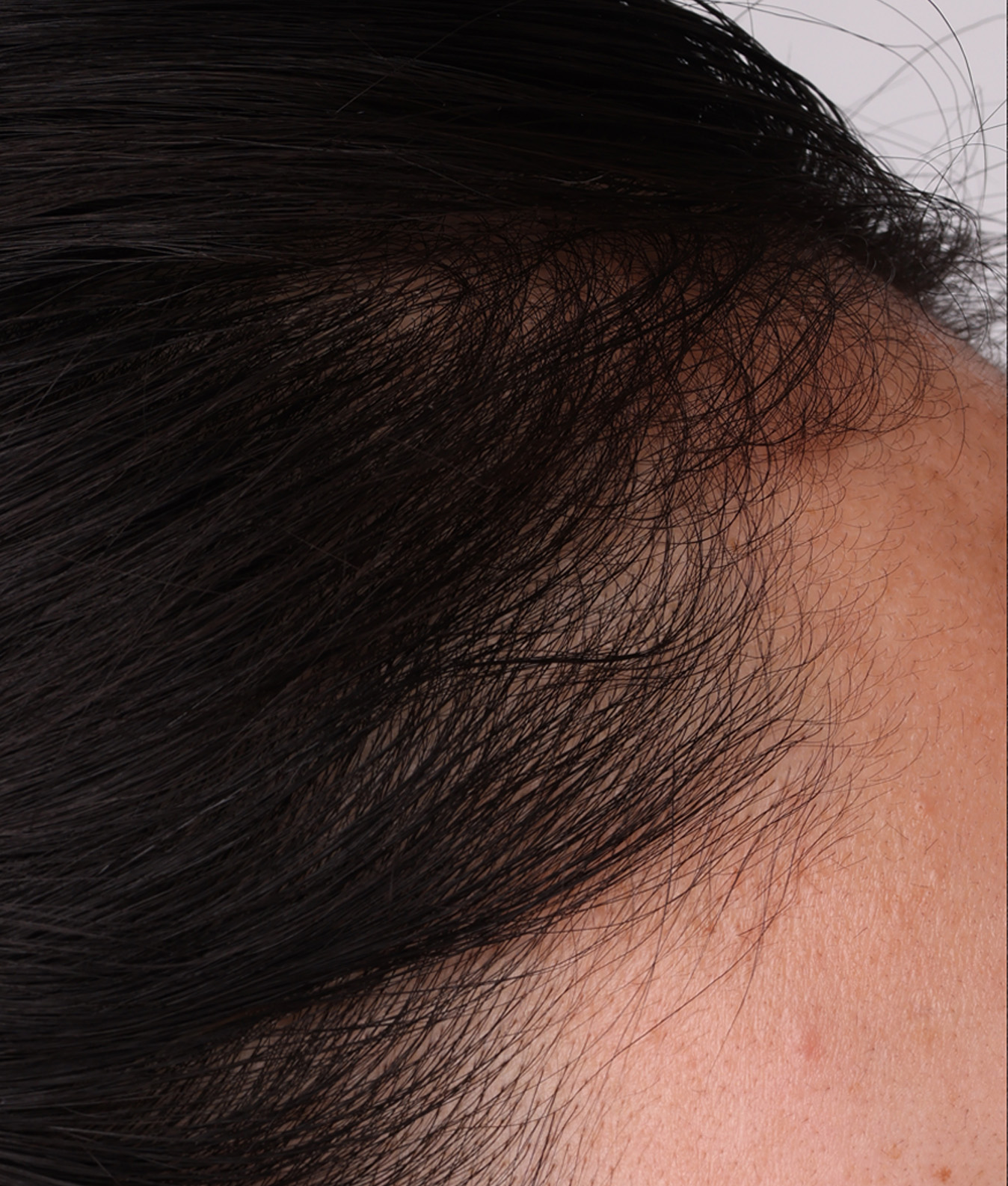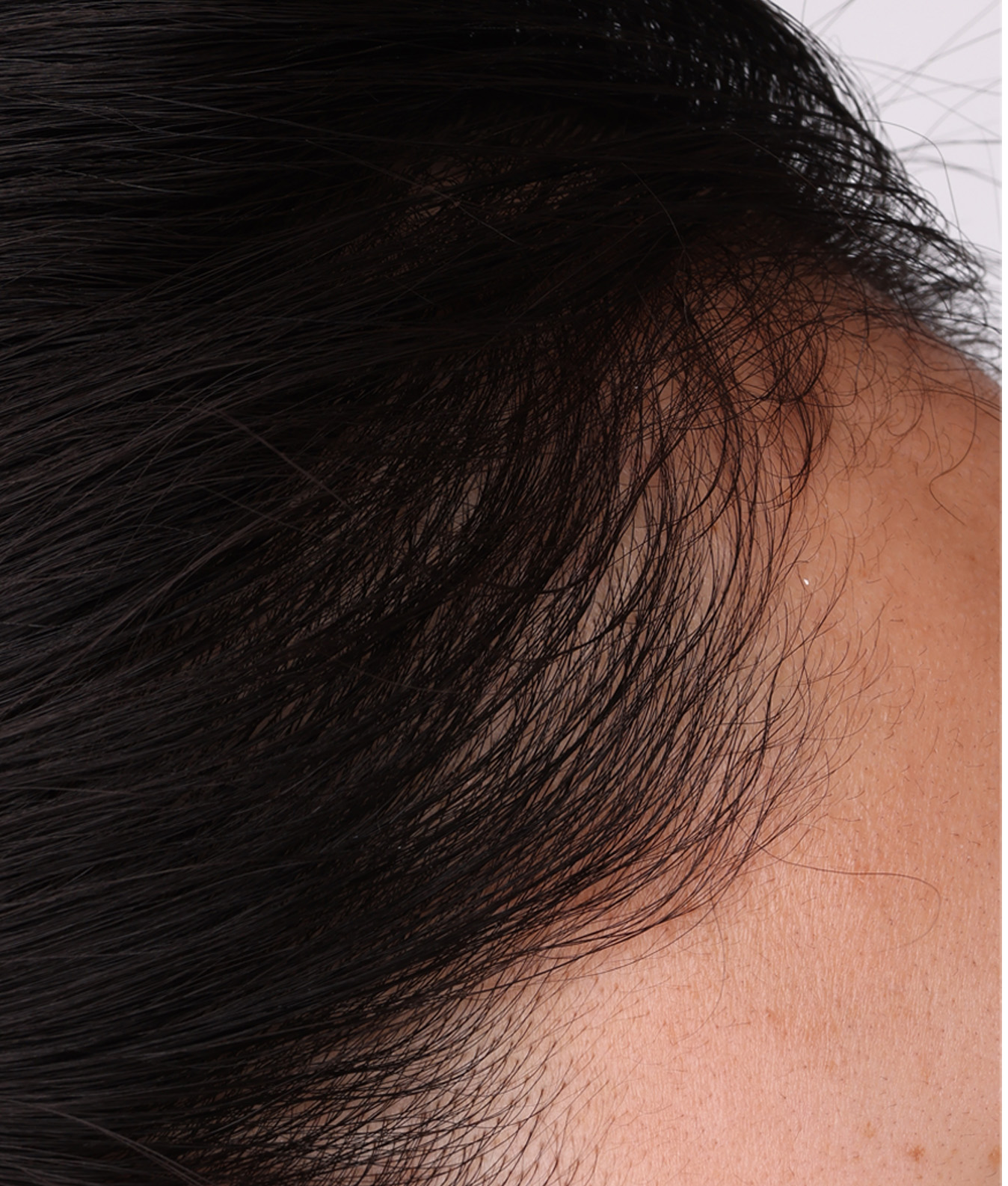 FAQs
FAQs
HOW LONG DOES IT TAKE TO SEE RESULTS?

If you're committing to taking them daily, most users can expect to see results in 60 days. Take 1 capsule daily with water or food.




CAN MEN USE THESE PRODUCTS TOO?

Like everything in the OUAI collection SCALP SERUM and THICK & FULL SUPPLEMENTS are gender inclusive.
Thick & Full Supplements has a rating of 4.8 stars based on 62 reviews.